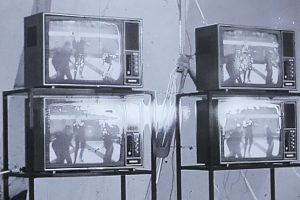 Radical Austria: The Movies. Introduction.
Parallel to the exhibition Radical Austria, Everything is Architecture in the Design Museum Den Bosch, on the Austrian avant-garde in art, fashion, design and architecture in the nineteen sixties and seventies, architecturaltheory.tv presents a selection of films on and by the protagonists of the exhibition, originally made for and broadcasted by the ORF.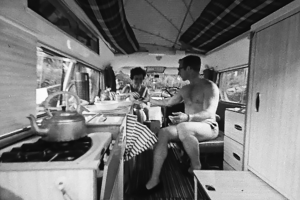 Radical Austria / 20.10.1970 Kultur aktuell: Architecture – flexible or mobile?
Technology brought change, first in society and families, then in apartments, furniture and lifestyle. Our dwellings resemble cars, and cars look like apartments.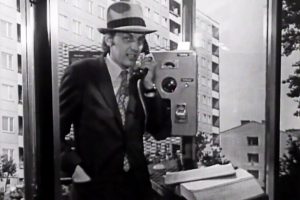 Radical Austria / 07.12.1969 The Austrian Portrait: Hans Hollein
Two years after the broadcasts on the Retti Shop and the CM Boutique appear, ORF dedicates a whole program to Hans Hollein. The architect starts off with a long stroll around Vienna which has become the epicenter of his activities.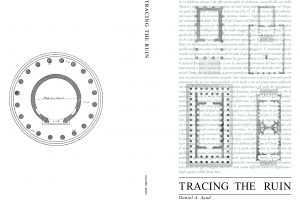 Tracing the Ruin / Daniel Ayad
The discovery of a natural phenomenon, historical evidence, or any such fact which is otherwise obscure or unknown not only expands the breadth of our view of reality but also aids in identifying its extents. But what does the process of discovery actually entail?
Radical Austria / 13.12.1967 Kultur aktuell: Hans Hollein
After Hans Hollein's accomplishments appear in the Norwegian newspaper Dagbladet, the program Kultur Aktuell decides to make a small story on him. Dr. Dolf Lindner, the presenter of various cultural magazines on ORF, makes a case for Hans Hollein as one more unrecognized Austrian who is doing well abroad.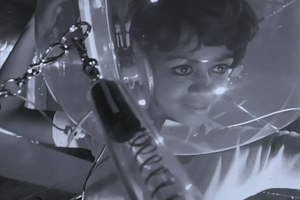 (Deutsch) Radical Austria / 05.05.1970 Kultur Aktuell: Coop Himmelb(l)au
Dr. Dolf Lindner introduces three architecture students: Wolf Prix, Michael Holzer and Helmut Swiczinsky. With "Gimme Shelter" from the Rolling Stones, nine aircraft lift off the ground and fly away. Prix ponders while smoking in a room filled with thrown paper. A rocket is fired into the sky. Holzer enjoys a big gulp of beer, […]

Architekturtheorie_1 SoSe21 / Reclining / Bettina Schlorhaufer
"Reclining" – über die Entstehung neuer Sichtweisen auf Körper und Raum im 19. Jahrhundert Ausgangspunkt der Betrachtungen ist eine Fotografie mit dem Titel "L'Algérienne" (um 1860), auf der man die Comtesse de Castiglione (1837–1899) – eines der ersten Fotomodelle in der Geschichte der Fotografie und zeitweise Mätresse Napoléons III. – aufreizend, aber in einer relativ unbequemen Körperhaltung sieht.
Radical Austria / 25.03.1969 Wien: Demonstration wegen Absetzung eines Lehrbeauftragten
In 1969, Günther Feuerstein finds himself lecturing on the cultural and social responsibilities of the architect outside the Technical University of Vienna, where he until recently had held a Professorship. His audience is a group of students holding banners of protest against the authorities and messages of personal support.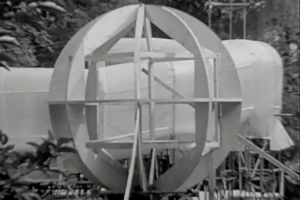 Radical Austia / 12.10.1967 Nachtstudio: trigon 67
The tri-national art biennale trigon takes place in Graz in 1967 under the title "ambiente / environment" inviting artists from the three neighboring countries of Italy, Yugoslavia, and Austria.